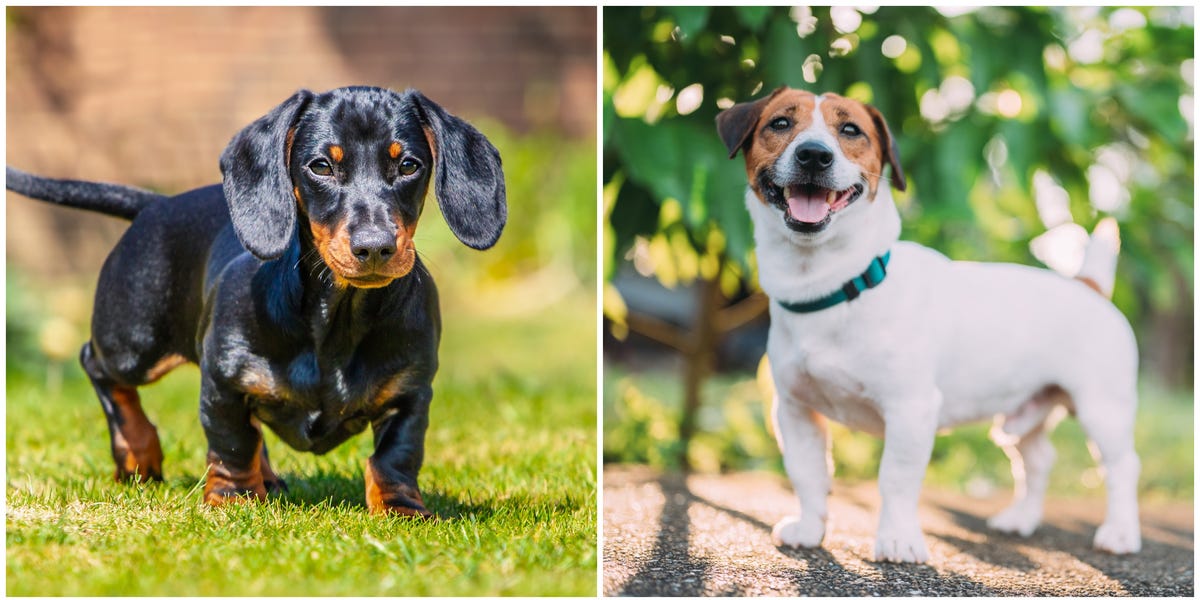 The dog breeds most likely to be spoiled by their owners have been revealed in a new study, with adorable dachshunds taking the top spot.
New data from the biggest pet care market, Rover, has uncovered the most pampered pooches by looking at exactly how much owners are spending on their puppies — and the winners might surprise you.
While the Dachshund was crowned the overall winner, other breeds likely to live a life of luxury include the Cockapoo, French Bulldog, Cocker Spaniel and Labrador Retriever. According to Rover's survey results, 83% of dog parents spend up to £600 a year on non-essentials, with 11% spending £819.50 on items including designer jumpers and novelty collars.
"With dogs being such an integral part of the family, it's no surprise that owners want to give their pets great gifts," says Adem Fehmi, Canine Behaviorist at Rover.
"It's important to remember that, although adorable, dogs are a financial liability and basic costs can add up quickly. People looking to bring a puppy into their home should make sure they are able to afford the additional costs necessary to give a dog a happy and healthy life. Not just now, but throughout their pet's life."
Elsewhere in the study, dog owners are shelling out a fortune on gourmet treats (45%), glamorous dog beds (46%) and smart tech, such as pet cameras (25%). And it doesn't stop there: more than 34% even admitted that they regularly offer their furry friends a puppy salon or grooming service.
Want to see if your pup makes the list? Take a look at the full findings below…
10 most spoiled dog breeds in the UK
Dachshunds (£1,787.88 average annual spend per breed)
French Bulldog (£1,507.92)
Cockapoos (£1,443)
Cocker Spaniel (£1,424.16)
Labrador Retriever (£1,371.48)
Straffordshire Terrier (£1,254.72)
Poodle (£1,190.52)
Jack Russell (£1,080)
Border Collie (£1,008)
Chihuahua (£1,003)
This content is created and maintained by a third party, and uploaded to this page to help users provide their email addresses. You may be able to find more information about this and similar content on piano.io