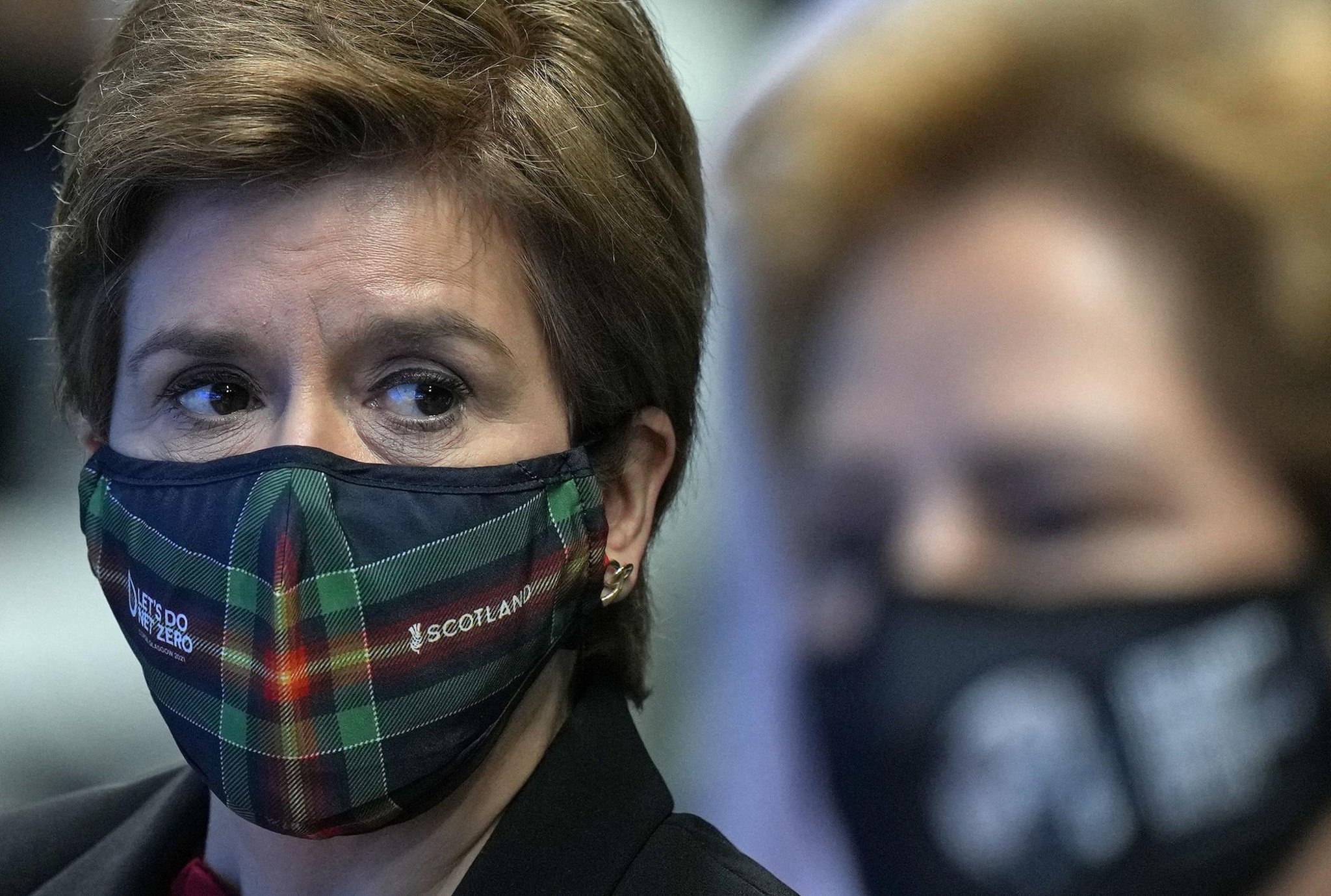 [ad_1]
The prime minister urged protesters not to resort to violence, but said he was confident the event would be properly monitored.
She said, "Come out, make your voice heard, do it peacefully.
"I am a very strong supporter of peaceful democratic protest.
Prime Minister Nicola Sturgeon at the COP26 climate change conference on Friday. Photo: Alastair Grant / AP
"It is a powerful agent of change, and in the climate context, the United Nations actively encourages peaceful protests as part of the COP process, so [I'm] a big supporter of that.
"Clearly, I do not endorse violent protests and the police will respond as they see fit to it. "
Ms Sturgeon said she had confidence in the Scottish Police approach following allegations of rigor in dealing with some COP26 protests this week.
She said: "How the protests are monitored is an operational matter for the chief of police, and I, as a politician, should not seek to dictate how it should be done.
"I know the police chief is very, very enthusiastic and supports the role of the police in facilitating peaceful protests.
"The approach that will be taken that I have confidence in will be the right and most appropriate one."
Ms Sturgeon said she would not join the march, in part because of other commitments such as co-chairing the Under2 coalition's campaign to keep the global temperature rise below 2 ° C.
She said: "I may not be physically on the march, but I will definitely be with the loud and peaceful protesters in mind.
"I'm not saying I'll never go to a protest… but I'm someone the protesters are rightly trying to push to go further, and that's the dynamic there."
Speaking at the venue for the COP26 conference, she said: "I don't want to exaggerate this or in any way count the chickens around it, [but] there is greater optimism within this chamber about the progress that could be made by the end of next week.
"I hope this is ultimately justified, but looking at some of the details I think a slight increase in optimism is warranted.
"But I think there's still a gap between the optimism here and the outward feeling that they don't feel that way.
"There is a gap there that needs to be bridged, but protest is part of that – it's about making the voices of people heard, not just across the country but across the world, here, in order to push this process even further. "
However, Ms Sturgeon disagreed that the Scottish independence campaign should be put on hold to focus on tackling climate change, which she called a 'stupid argument' .
A message from the editor:
Thank you for reading this article. We depend on your support more than ever, as the change in consumption habits caused by the coronavirus is having an impact on our advertisers.
If you haven't already, consider supporting our trusted and verified journalism by purchasing a digital subscription.
[ad_2]