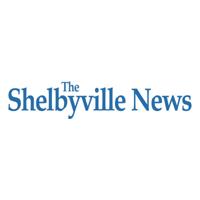 On February 1, 2021, the gymnasium in the SENSES indoor games room celebrates its 5 years of activity. The gymnasium continues to add new equipment and features.
The SENSES Gym, a project of the Arc of Shelby County, has installed an introductory bounce house for the enjoyment of young children coming to the Sensory Gymnasium. This new slide is just one of 5 slides that the gymnasium offers and that children can enjoy. The bounce house also accommodates 3 children who wish to practice their bounce.
Holly Forville, Gym Manager, is dedicated to the regular installation of new and innovative equipment and features. In addition to the new bounce house. The gymnasium is installing a new electronic game of "tic-tac-toe".
It will be installed in the "light" room of the gymnasium. The game was created, designed and built by Mark Eberhart and was recently donated to the Gym.
It is such a variety that makes the gymnasium different from similar sensory gymnasiums installed in other cities. There are now several unique games or features that have been designed, built and given to the gym and enjoyed by kids on a regular basis.
Ever since moving into her new space adjacent to the Golden Bear Preschool, Holly Forville had wanted to design and build a "pool noodle" forest, made up of 221 pool noodles. They are located under the loft of the SENSES gymnasium. With a grant from the Town of Racino funds, the Blue River Community Foundation helped make this new addition to the gymnasium possible.
All the young children who come to the gym benefit from the 24 foot tactile wall. It offers almost 100 gadgets and gadgets of all kinds. Kids can explore each element by touching, pushing, ringing, tottering and unlocking, and in general by exploring how each element works, feels and sounds.
In order to ensure that the wall stays fresh and new; several items are replaced regularly.